Meet The Team at MAXRPM Motorsports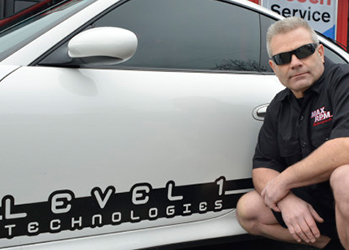 The team here at MAXRPM includes only the best and brightest automotive professionals in the area. We are factory trained and committed to quality, service & excellence.


Alex Raphael - CEO, Owner
Owning the hottest performance shop in the Pacific Northwest isn't just a job to me ó itís my lifeís passion.
~ Alex Raphael

Aaron Hill - Shop Foreman
Aaron is a Master Technician who graduated from UTI with a 4.0 GPA. He specializes in performance engine building and ECU tuning. When he isn't at the shop, he enjoys backpacking, photography, and brewing beer.

Ken Manning - Service Advisor
The friendly face at our front counter, Ken has been in the automotive industry for over 20 years. Born and raised here in the Pacific Northwest, a true local.


Tim Duenas - Master Technician
Tim is a Master level technician who also has over 14 years of experience across several manufacturers. His hobbies include building and riding motorcycles, and playing guitar.